Vacation Classes at Palakkad. - Palakkad
Thursday, 21 April 2011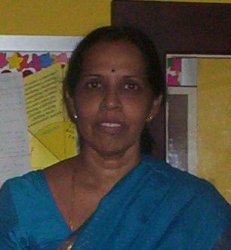 Contacts

Mrs. Maithreyi Venugopalan

9895490275
Item description
Zoom Kids Kindergarten School (Zoom Kids), Palakkad, is a progressive and fast growing kindergarten school located at Puthur in Palakkad Town. The school follows some of the best international practices in early childhood education. Mrs. Maithreyi Venugopalan B.Com. (Hon), B. Ed., CIDTT, is the founder principal of the school. She was with Padma Seshadri Bala Bhavan School, Chennai, for 12 years and has been passionately involved with early childhood education for the last 18 years. As an ECE practitioner, she has always tried to bring the latest educational practices to Palakkad.
As part of this endeavour, Zoom Kids is organizing a series of summer workshops during April/May 2011 at its Puthur campus. The broad outlines are given below. Mrs. Maithreyi Venugopalan will be the chief resource person for the workshops and she will be assisted by other well experienced teachers.
Themes of the workshops.
1.Phonics.
2.English Reading.
3.Thinking skills.
Duration of the workshops.
The total duration of the workshops would be 10 (Ten only) working days. Each day, the classes would be of 1 to 1 ½ hours duration. The classes would be held in the morning and evenings, when the sun is not very hot.
Target group.
There will be two separate batches 1) UKG & 1st Standard students, 2) 2nd and 3rd standard students.
Fees
Rs. 600/- per student for each of the classes. Out-of-pocket expenses and cost of material would be extra.
Registration.
Please contact: 9895490275 and provide your contact number and e-mail ID.